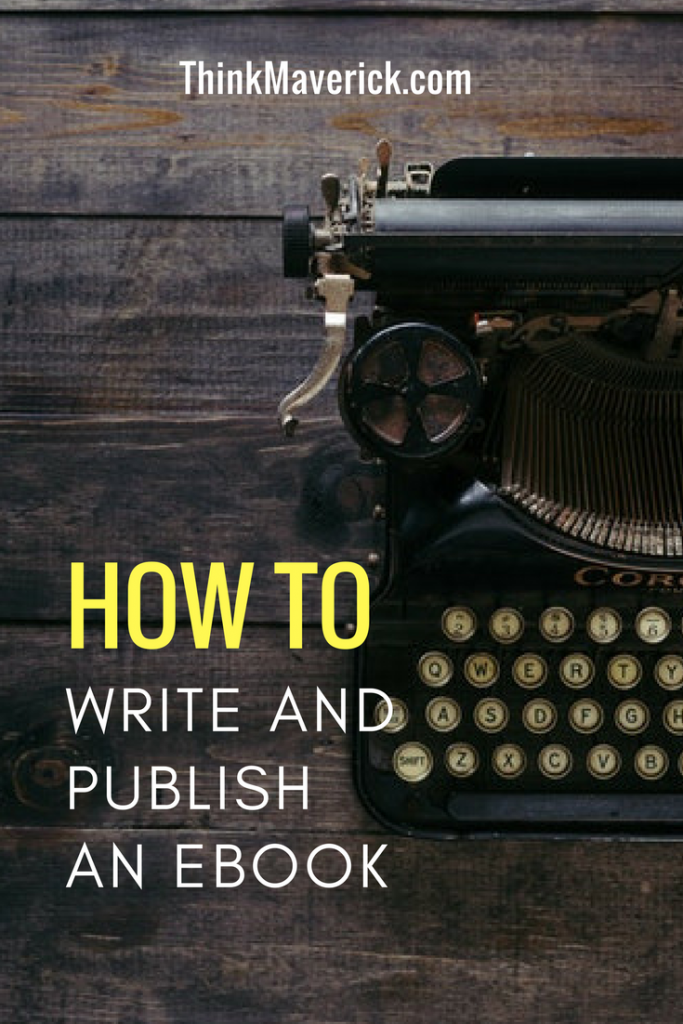 Self-publish an eBook may seem like a daunting task, right?
As a self-publisher myself, I think it isn't as difficult as you might think. Whether you have some knowledge to sell or you just want to build your brand, publishing your own eBooks may be one of the best options to go. You can reach a mass audience effectively. Here, I'm going to share with you a step-by-step guide where you can turn your interest or expertise to an eBook.
I also run a small Magazine App where I feature experts in their fields to teach the audience how to grow and differentiate their businesses from the crowd. Click here to check out the Magazine
#1. Start with your passion, an idea, specific expertise, daily observation or something that you want to share.
#2. Do a market research before you write, unless you're writing as your hobby or sales simply don't matter to you.
#3. Have a brainstorming session. Open your Word document, write down all your ideas and outline. Don't worry about bad and stupid ideas, just let your ideas flow.
#4. Write your draft. Don't edit while you write.
#5. Edit 1: Have the big picture of your content. Identity any part of the book that is weakly supported, catch any gaps in the content that will affect the message that you want to deliver.
Have you included all the content and materials that you want to write about? Is it in the right order? Have any content been repeated twice or more?
 This is the time to do a thorough research.
#6. Edit 2: Add an introduction and conclusion. Add a table of contents, website links, and appendices. It's a good idea to add a call to action like sign up to your email list or follow you via social media etc.
#7. Edit 3: Check for flow, order, and length of chapters.
#8. Edit 4:  Edit for style, structure, tone, and voice. Are the voice of the verbs throughout the body consistent? Is there any good reason that you make a shift. 
#9. Edit 5: Add some relevant photos, images, chapters, copyright information, "about the author" section and "thank you" note.
#10. Edit 6: Edit the lines and words. Check the usage of punctuation, space, vocabulary, passive voice.
#11. Take a break and let it sit for some time.
#12. Proofread and review your book with a fresh and critical eye: Look for any punctuation, spelling or grammatical errors, check links etc.
#13. Give the book to your writer friends, beta reader, relatives or your writing support group.
#14. Take a constructive approach to the feedbacks and make any changes accordingly.
#15. Create an attractive cover. You can make a high-quality cover by using Canva.
#16. Choose your publishing platforms. Different platforms will require different types of ebook format. Not sure which platform is suitable for you? Click here to compare the 12 Best Platforms to Self-Pulbish your Ebooks and make money
#17. After you've decided where you want to sell your ebook, convert your ebook to the required format.
#18. Start uploading your file to the selling outlet.
#19. Once your book is live on the platform, you can start marketing!
*The Power of Outsourcing*
If you're having troubles and need some help, you can always outsource them to freelancers, all depends on your budget. You can outsource works from writing, proofreading, cover design to marketing. If you're a newbie and low in budget, you might need to head to Fiverr,  do some research to filter through the candidates and find a good one. Upwork and freelancer offer lots of choices too. I'll talk more about this in my coming post.
Have you subscribed to my newsletter yet? If not, Subscribe NOW and get the latest blogpost fresh to your mail.
One more IMPORTANT thing- Are you ready to start a 12-day mini publishing e-course? Enter your email below and get the Daily e-course for Free!
Do let us know if you face any problem in publishing your ebook. Also, please share your experience as a self-published author.
Feel free to ask me any followup questions you may have by clicking here to follow my Instagram page.
Here are hand-picked articles to read next: