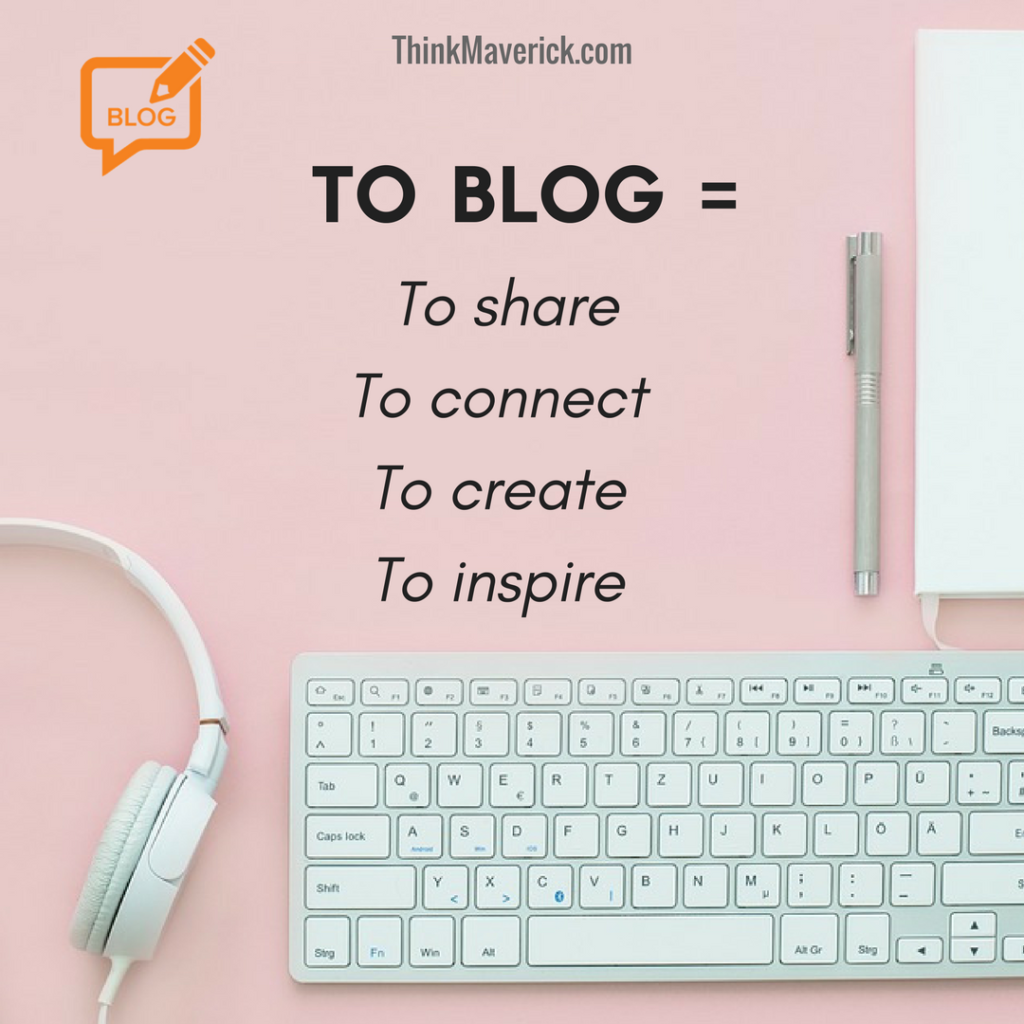 This blog was supposed to teach people to be creative, goal focused, be a risk taker and disruptive (a.k.a Maverickism), but everyday I receive emails and messages asking me how I build my website, publish books, create magazines, run my Instagram, etc.
Truthfully, I'm not that confident that everything I do actually works for you. But I have learned a lot for the past 7 years running my internet business.
I wrote how I started and made money online via self-publishing ( over $250,000 in 2016 and achieved the Top 100 authors on Amazon ). A lot of my monthly passive income comes from self-publishing.
As most of you already noticed, I just started blogging and experimenting with Facebook, Twitter and Instagram. My blog is almost 8 years old, and only recently I just started writing again after a 7 year hiatus.
Why did I stop blogging? Well I wasn't making any money with it when I first started and I needed to make money quickly. So after I wrote a couple of posts and saw no ROI, I quit.
Bad Idea actually. If only I'd continue writing, I would have build something wonderful here on this site. Anyway, ever since I automated my publishing business, I've been able to start figuring out this blogging game. 
Here are some of the reasons why I started blogging again:
**Blogging General Stats**
1. 79% of online shoppers spend 50% of their shopping time researching products online. Tweet This Stat! Source: HubSpot
2. 77% of Internet users read blogs. Tweet This Stat! Source: The West Program
3. Internet users in the US spend 3x more time on blogs than they do on email. Tweet This Fact! Source: HubSpot
4. 60% of marketers say blog content creation is their top inbound marketing priority. Source: HubSpot
5. 346 million people read blogs throughout the world. Adding a blog to your website attracts many of these readers. Tweet This Stat! Source: The Future Buzz
6. 61% of U.S. online consumers have made a purchase based on recommendations from a blog. Tweet This Stat! Source: FactBrowser
Blogging is also your best shot at publishing a bestseller. Over the years, I've noticed the unfair advantage that some authors had with a blog audience.
They were able to write and publish a book that immediately catches Amazon's attention. And that is what you want to achieve ideally.
I've become kind of an expert in self-publishing. Both me and my wife. Not many people out there can claim to make 6-figures just by publishing books, unless you're James Patterson or J.K. Rowling who makes millions every year.
Looking back at what I've been through…
…I've invested in so many courses; spending thousands of dollars on internet courses and countless shiny objects; 
I've spent so many months and years learning, trying and experimenting; slowly I've gained a birds eye view into building a business. (Tony Robbins stresses on the importance of a business map instead of a business plan. Read it in this book I wrote.)
So whether you're looking for ways to pay off loans, mortgages or simply to bolster your bank account, you're on the right track. 
I live and breath making an income online. 
I'll be sharing more of ideas and guides soon. Stay tuned.
If you haven't already, sign up here to receive my emails and a free magazine subscription.
What do you want to learn from me? Let me know in the comments below