How to win the SEO game…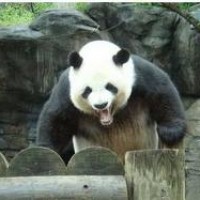 Have you struggled to get good search engine rankings… hoping for lots of free traffic? That's because the search engines – Google in particular – keep changing the rules of the game.
If you're in a position where you can buy all your traffic, I guess this doesn't bother you.
But if you depend on (or want to get) free SEO traffic from Google, you MUST stay on top of all the changes they're making… Panda and Caffeine are just two of the updates they've implemented that have rocked the SEO world to its core.
And sadly, caused a lot of internet marketers and webmasters to lose their income completely…when their sites dropped like a rock from their previous first page positions.
If you've been with me for awhile, you know I'm a big believer in continuing education and leverage.
So while it's important to be knowledgeable about SEO changes… it's just as important to NOT waste weeks, even months, getting bogged down doing research.
One of the ways I use leverage is to let somebody else do the work, the research, so I can get the summary – the must know information – from them. For 3 years, Mike Ullman and Adam Franklin have been doing the research on how the search engines (Google in particular) are continually changing.
And they've found that all these "small" changes have produced a massive shift in how internet marketers need to approach SEO.
Join us for a special Free Access live webinar with Mike Ullman and Adam Franklin, who produced a really fantastic webinar on the topic of SEO, Traffic and Panda – How to succeed in the new world of internet marketing….and how you MUST be approaching SEO in 2012 (and beyond)….
Published via LongTail.tv
(No Opt-In Required / worth $97)