This is an ultimate guide to use eBooks in your content marketing. Follow this step-by-step tutorial to promote your product or service online in the fastest way to get new customers and sell more.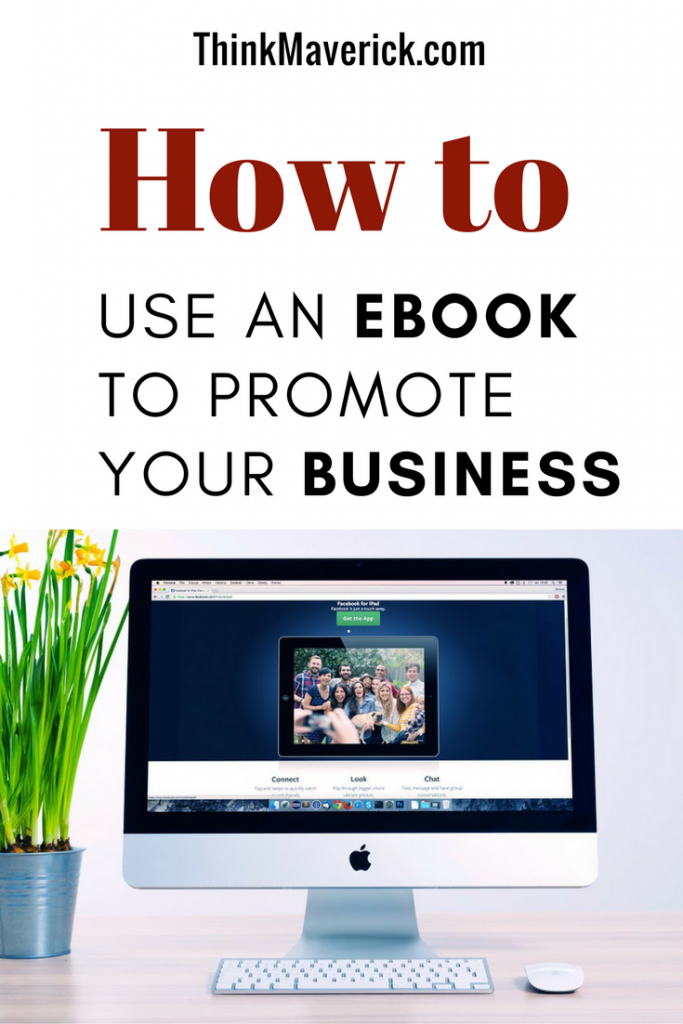 Creating great content isn't a new concept in the digital marketing world. The Internet has changed so many things the last two decades. More than 3 billion people now are using internet worldwide, and majority of them are searching for information- looking for health and medical information, checking the latest news, seeking professional advices, researching products and services, finding real estate properties, chatting in forums, looking for more information that will help to solve their problems and get answers to their questions.
What does it mean for you, the business owner and entrepreneur? There's a huge demand, and you're here to supply them!
There are many forms of content, from blog posts, infographics to videos, One of the best content marketing techinques that you can't overlook is creating eBook. Compared to blog posts or videos, eBooks make us feel far more like a real object of value because they're downloadable and packaged in an organized, easy to read format.
Content is not just king, it is the emperor of all things electronic. ~ Rupert Murdoch
Why eBooks?
There are many benefits of creating an ebook to promote your business.:
Ebooks can generate targeted leads

Ebooks can build your email lists

You can establish yourself as an Expert

You'll rise above the competition

Ebooks can drive traffic to your company's website/blog

You can build connection and engage with your audience with ebooks

You can create a passive income stream

Ebooks are easy to create
If you're still not sure whether this is really worth your effort, check out this Top 7 Reasons why you should seriously consider creating eBooks for your business.
Related: How to write and publish an eBook
Learn How to Use an eBook to Promote Your Business
1. Find the Right Topic
What's your expertise? Which topics do you have a wealth of knowledge or experience to share?
You can basically write about anything you want in an eBook, but you don't want to do that. You want to be specific and perceived as an expert in your field.
Always choose to write about something that you understand well, something that you're expert in. Remember the key is to write an eBook that can promote your business properly.
Do some research to identify who is your target audience, understand what are they looking for, and determine how to best answer their questions.
2. Provide solutions and invaluable industry-related information
What valuable information can you offer to the audience?
You want to use an eBook to market your business, so it goes without saying you have to create an eBook that's packed with useful information, proven solutions and expert advice.
To do this properly and effectively, you've to focus on conveying the information and avoid using any sale pitch inside your eBook.
Your aim is to give your best content generously and include some insider knowledge in your industry that can benefit the readers. By doing this, you'll establish yourself as an expert in that niche and attract loyal customers to your brand.
You'll gain trusts by providing real solutions to their problems. Your loyal readers simply won't hesitate to buy any product or service recommended by you. It's well worth the effort!
3. Collaborate with influencers
One of the most effective strategies for eBook marketing is collaborating with influential people in your industry. If you're new and want to be seen as an expert in your field, why not reaching out to someone who's already there?
Work out a plan, think of a win-win situation and approach a niche leader in a professional manner. Most of them would like the idea of being featured in your eBook.
By including expert recommendations and opinions in your eBooks, you can leverage on their influences and provide more values to your audience.
4. Give away Free copies of your eBook
If you want to create a viral eBook marketing campaign, give away your ebook for FREE!
Who doesn't like free stuff? By giving out your best content, you can reach a massive audience worldwide instantly and generate more leads.
You might be wondering, "How does giving away a free eBook for marketing will translate into more sales?
In order for your viral ebook to be successful, you must provide a real solution and valuable information that will encourage them to share download it, read it, share it with friends and spread it on social media.
Free eBook will definitely get more opt-in, downloads and attract more customers.
 5. 
Create Trial version of your ebook
If you're not ready to give away your full eBook for free, you can sell "free trial" eBooks that allow readers partial or full access to your eBook for a limited time.
In the partial access to your ebook, you can create a table of content and a preview of the first two chapters or 10-20%of the entire eBook. This will allow customers/ readers to browse through and read the preview before they decide to get the whole book by paying for it. Trust me, if they find the eBook benefits them, they'll be glad to pay to read the rest of it.
To use this ebook marketing properly, you need to set the requirement to collect customer's credit card information before they can access the free trial. Once the trial period is over, you can bill them straightaway. What if a customer decides to opt out from your eBook? It's very easy, you can simply end their access to the ebook from your site.
6. Promote Your eBook
"If content is king, distribution is queen"
Creating good-quality content is no longer enough, you need to have a strong marketing strategy to distribute it to the target audience. Simply don't let the great content to fall on non-existing ears.
There are few methods you can use to promote your eBooks:
#1. Email marketing – you can start emailing your existing subscribers. They're your loyal fans, you can reward them by giving the ebook for free or at a discount price.
#2. Social Media Marketing– Social media is a great place to promote your ebook. You can share your eBook link in profile bio and post images with the link. It doesn't cost you anything, till you decide to advertise it with some paid ads. You've to understand your target audience, which social networks they spend time on- Facebook, Instagram, Twitter, Pinterest, Youtube and more.
#3. Embed social sharing buttons– To make your eBook easy to share, remember to embed these "viral" sharing buttons on the ebook download page
#4. Blog about it
#5. Your website– Create a landing page for people to download your eBook on your website.
7. Call to action
After you've written the best content, remember to add a clear call to action in the last chapter of your eBook. Don't expect readers to know what you want them to do after reading the ebook.
Be clear in your instruction by showing them what to do next if they want to know more about the products or services.
You can link them to your website, blog, apps, products or services.
Giving a discount code or coupon for your readers is a great way to show that you value them as customers and this will prompt them to check out your product/service.
Conclusion
If you want to promote your product or service online, you should use eBook in your marketing strategy. It's a great way to increase brand awareness and subtly direct readers to your company.
Have you thought of creating your own books?
If you liked this post, don't forget to share it on Facebook, Pinterest and Twitter. After all…. Sharing is caring!