What do Oprah Winfrey, Richard Branson and Deepak Chopra have in common? They are all percieved as the 'trusted authority' in their field. One of the biggest local marketing strategies you need to master is the ability to have yourself recognised as a trusted authority. Why? Because there are hundreds of sites on the net pushing the same product or service as you, so how do potential customers recognise you as being the one they should go with? Well that's easy. They go with the person who they can trust and the one who seems to be the most knowledgable on a subject – in ther words, they go with the 'trusted authority'.
And the benefits are awesome. When you are the 'trusted authority', you can charge more for your services and you will have people coming to you and you won't have to spend so much money marketing products.
So What is a 'Trusted Authority' and How Do You Become One?

In order to be a trusted authority, you need to be able to connect with others on a deep level. You need to reach out and share your knowledge with others and you need to do it by identifying what problems your target buyers are and produce chunks of information that addresses it. That chunk could be a blog post, a link to something that you've heard, a video or a webinar. But the central message here is show that you know what type of problems people's are having and give evidence that you know how to help them to solve it.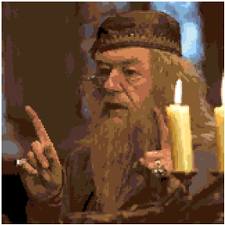 You Can Become A Trusted Authority by:
1) WRITING ARTICLES
Article marketing is still the best way to build backlinks and gain credibility towards the public AND Google all in one go! What the question on most people's lips is 'What should I write?'
By the far the most efficient way to utilise article marketing is the good old 'how to' article and make sure it includes these magic words: 'how to', 'tips', 'ways to', 'the top 5′. These are easy to write – you can use bullet points plus because they tend to have a lot of white space, they are ideal for people to read from their computers. Keep the sentences short and sweet, the title catchy and you have a winner.
After you write the article you need to submit it to an article sharing site. The most important of these sites is Ezine articles, but there's also Articles Base, Buzzle, Go articles, Articles dashboard.
Actually, there are thousands of article directories out there but 90% of them are useless in tems of the quality of link you will get. You can also purchase software that automatically submits your articles to thousands of directories. There is a danger though and that is that it may build up too many links too quickly. (read more about this in my other article about backlinks and link velocity). I do mine manually and I recommend you do the same.
One final note. If you want to sound more like a trusted authority, make sure you create an authoritative-sounding author's sig box. Include a couple of backlinks in the sig box and you're away.
2) WRITING PRESS RELEASES
A step up from writing articles is writing press releases. But be careful, press releases are different from articles and the submission sites are looking for particular types of content that is newsworthy, not just general information about your business. I wouldn't do them constantly but they are a great way to make announcements about new things that may be happening in your business or industry. Check WikiHow for a fantastic article on how to write a good press release and look up some press release submission sites on Google. There are some which may be relevant to your niche and others which are more general. The great thing about press releases is that they can get you some high-quality backlinks.
3) HAVING A FREE E-BOOK OR REPORT TO GIVE AWAY
God, I love free e-books, and so do a lot of other people so make sure you have one on your site that people can download. Don't think you can wite a book? No problem. Just go to google and look for 'free brandable e-books' and see what comes up. I like 'thebestofwww.com'. You should be able to find something that suits your business and if you re-create the cover and put your link in it, then make it available for people to download once they leave their name and email address in your auto-responder, it'll make you look like a published author and there's no better way to become a trusted authority than that.
4) TAKING PART IN FORUMS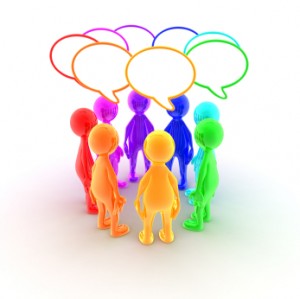 Forums are a great way to get in there and spread some of your knowledge around. The best thing here is that there are heaps of people who have problems and who are looking for answers so there are plenty of chances for you to help someone to solve a problem. But forums usually have a few rules and people who monitor them to make sure everybody is following the rules. This is how I recommend you use forums:
1)Create a really professional-looking profile with a photo. If you take your time to do this in forums, then the monitors won't think you are just there to spam the forum with posts about your business.
2)Introduce yourself to other members if there is a way to do this.
3)Go through the various discussions to see whether you can answer anyone's problems. And give constructive answers to these questions. Also leave comments and generally interact. The more you do this, the more you can leave your signature and this can help you with backlinks.
4)If they have a blog, use it but don't crowd it with useless information.
Start a group within that forum and use it to connect with people that share similar interests.
5) DOING A WEBINAR
People often freak out at the thought of doing a webinar, but don't because webinars are one of THE best ways to establish yourself as a trusted authority on a subject. And they are lot easier to do than you think. One of the best resources is something called 'Go to Webinar' and it allows you to create marketing tools, information and training events. And because it is so cost-effective (think no trade show booth rental or staff costs), the ROI is excellent.
Go To Webinar has a 30-day trial which you can get for free so you can hone in on your webinar skills plus it allows the novice to practise presenting their webinar.
6) GETTING THE PLUGIN
Not only do your customers care that you are a trusted authority but Google does as well. It knows that people like to get their information from authority sites and so ranks those that are percieved to have a high level of authority a lot higher than those which don't. So how does Google know which sites are the 'authority' sites and which sites aren't? Well one way is to count the number of backlinks the site has. Another way is to look at the number of features that site has. In other words, Google looks for things like social/viral engagement buttons, sharing features, advanced security, and full integration with Facebook/Twitter/etc.
Now I can understand where Google is coming from here. Wouldn't you agree that site owners who take the time to place all of those advanced features on their sites have a higher likelihood of providing quality information than those that don't. If the owner is not a professional, they wouldn't bother to have all of these features on their site.
Lucky for you, you don't really have to know what all of these sophisticated techie features are, you can just get the plugin and it does all the work for you (well you still have to install it). The point of it is this. When Google sees that you have lots of different features enabled, it will treat you with more respect and ultimately rank you higher because it also percieves you to be a trusted authority. Just go to www.authorityemulator.com and grab a copy.
Anyway, so that's my advice for today. Don't forget to 'tweet' or 'like' or 'plus' this article if you have enjoyed reading it. And also don't forget to download your free gift or my 21-point checklist so you can see how efficiently your site is working.
Cheers
Linda