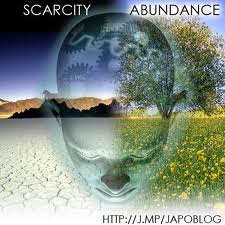 The psychology of success is absolutely essential in moving from scarcity to abundance.There is a multitude of  highly valuable information and resources with great opportunities and top notch tools that can be very helpful in our journey to greater success.
But even the most high caliber information, resources and opportunities will not get you anywhere without the right mindset. Sure, having the right information, resources and opportunity is tremendously helpful, but without the proper mindset these things will come to no avail.
It's All About Mindset
There are few, if any, circumstances that can overthrow a powerful mindset; no adversities that can smother an iron-clad determination and no scarcity that can coexist with true abundance.
It's been well said that abundance is not something gained, but something tuned into.   Certainly, abundance is much more than just external wealth, but something that comes from the depths of a powerful mind.
So how do we develop such a powerful mindset?
Jim Rohn said, "Affirmation without discipline is the beginning of delusion"
Encouraging words can certainly be helpful, but are not enough, in it of itself, to produce a powerful mindset. No amount of pep-talks and pats on the back will muster-up the kind of core-strength we desire if that's all there is to it. There must be action that rigorously exercises and tests our soul.; There must be a significant measure of adversity that stretches and drills our soul.
Furthermore, we must have been struck-down and crushed to the point of near destruction. Then, and only then, may we have but a chance to build our self up and, maybe, if we don't quit, there will be strength developing at the inner-most part of our being as our mind grabs a hold of a deeper sense of resolve.
When we've been able to claw our way out of the hole after we've been beaten and battered, there is no other affirmation that comes near to that! Hence, triumph is the greatest affirmation.
The Refining Fire
"Blows that hurt cleanse away evil, as do lashings the inner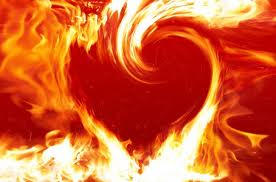 depths  of the heart."                -Proverbs 20:30
Adverse conditions also have a cleansing effect on the soul, much like a refining process. Like gold passing through the fire, we can be purified and come out tried & true. However, if there is no true substance, then a trial by fire will only burn and not refine. Gemstones are created not only with extreme heat, but extreme weight and friction- hard-pressed and tempered for great lengths of time. Only by such adverse conditions is something so precious produced.
"Count it all joy when we meet various trials, knowing that the testing of our faith produces endurance. And let endurance have its full effect that you would be perfect and complete, lacking nothing." James 1:2-4
A Higher Road
Human nature has an uncanny way of gravitating toward the allusive "Easy Street", but most people in this pursuit find that it's not as easy as they thought and end up quitting. Obviously, laziness is not a strong enough motivating factor to persevere through the trials. There must be a higher purpose and  burning passion that drives us through the adverse conditions of a higher road.  There may be some sense in taking the path of least resistance, but where does that path lead?
Vision
Having the foresight and perception to see the rewarding possibilities of a path that most people would avoid. One who chooses the rough-road over the smooth road must see something besides the bumps. There must be something more exiting, interesting and rewarding that can only be perceived with some degree of vision.
Vision is an essential element of a powerful mindset. Without vision, abundance cannot manifest itself and will go dormant or may even diminish; It's what provides direction and reference for abundance to flourish. Vision gives form and frame-work to the, otherwise, nebulous energy, which is the perfect conductor for such energy to travel. Often, vision goes in conjunction with the refining fire as the purifying process can bring clarity of site.
Enlightenment
Inspiration, education and personal growth are elements of enlightenment which build upon our internal abundance. Enlightenment gives wings to our inner-wealth and brings our quality to maturity. And once mature, our abundance can grow from our internal being to blossoming out into our external being.
One who has not yet experienced external prosperity must have faith and be diligently nurturing the abundance within. Complacency is something that should be eradicated as fear should be confronted with progressive action in order to advance and break-through to the next level.
Keeping scarcity in the past at last
"I can't do it"
"People will laugh if I fail"
"I'm not smart enough"
These are just a few examples of the kind of paralyzing thoughts that must be intentionally expelled from our mind as we put away such debilitating habits of laziness, addictions and destructive behavior. Such ways block abundance and breed scarcity.
This is why it's imperative to constantly evaluate your thoughts, feelings and attitudes that occupy your mind to denounce them before they root deeper.  By identifying skepticism and cynicism, you can take action to redirect such thoughts with positive energy, healthy thinking and habits that nourish your soul to experience more prosperous living on all levels.
 From Scarcity to Abundance