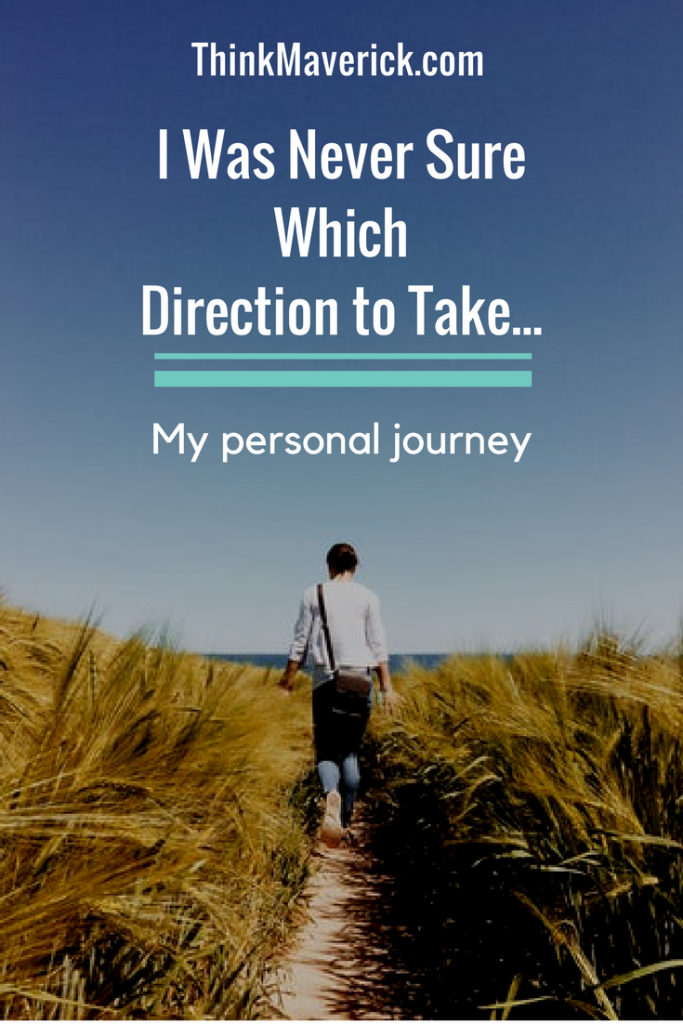 I was afraid I would make the wrong choice. I scared I would regret it for the rest of my life.
This was 2007. I can't decide whether I should study in Singapore ( I got offered from NUS and NTU) or stay in local University. Growing up poor, education was my only ticket out so I thought. But that would also mean I have to take a huge study loan.
I was weak, I can't decide, I can't take the responsibility of making a wrong choice.
I chose not to choose.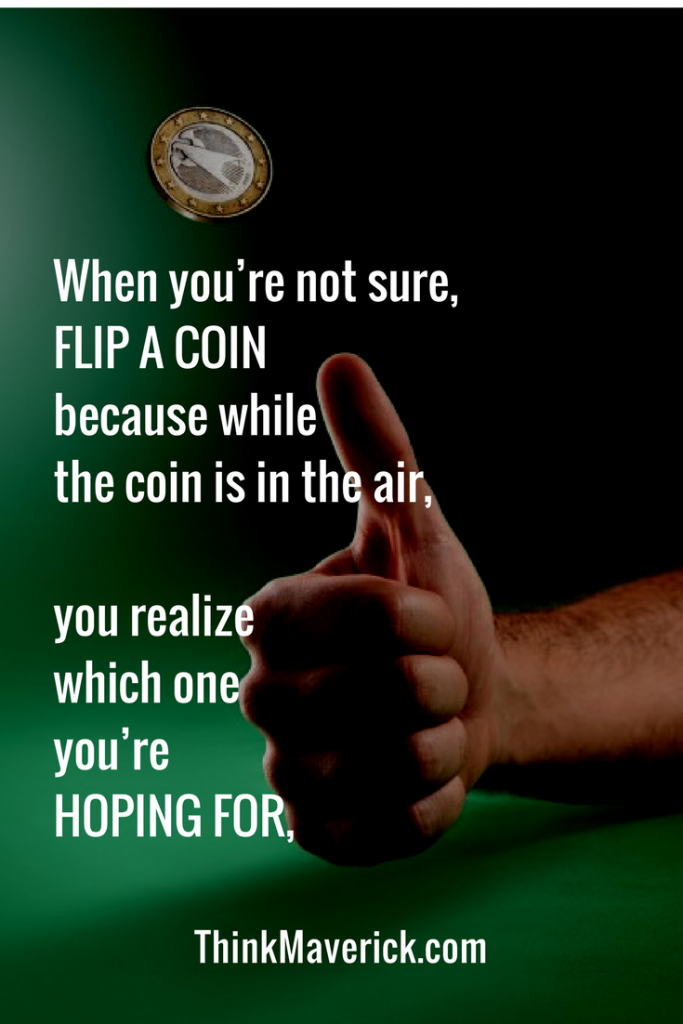 I went to my mom. She paused and said, "Flip a coin. You'll know the answer."
I tossed it so many times. No matter how many times I got the tails or heads, I was never satisfied. I tried over and over again.
In the silence, deep inside, I felt it. I wasn't sure about it. I can't see it. But I "kinda" feel it. I still can remember the day… Wondering if its my mind tricking me or it's just an illusion?
I don't know but I guess I followed my instinct.
After 2 weeks of enrolling in the Local University, I started to feel bad about my decision, I doubted myself. I felt miserable… I can't see my future in there. I was still dragging myself to attend all the classes and finish all the assignments. I thought my life would be better off if I got better education in overseas. If and only IF, I took the other path.
Have you ever have this same feeling?
When you thought you're following your instinct but you regret the decision made?
I can make the change, but I chose not to choose.
4 years later, after graduated, I ended up in a very demanding job, working 12 hours a day as an optometrist. It's not what I liked to do, it's definitely not my passion, but I worked very hard on it. After all, I have spent 4 years studying for this. In less than 6 months, I got promoted to be a Branch Manager.
I was exhausted. I didn't feel proud. I wanted to quit and work for myself.
September 2012, I tendered my 1st resignation letter.
The boss convinced me to stay and I stayed.
August 2013 was my 2nd resignation letter.
I was counter offered and I stayed.
I promised myself, the 3rd would be my last.
And I'm glad it was, I made it in July 2016.
If you would ask me "IF giving a chance, will I change the decision and go to Singapore back in 2012?" Of course not. If I have gone to the other path, I would end up with a huge study debt. I would probably get chained in a regular job, living in a stressful and expensive city.
I would never be able to start this home business with my partner and pursue my passion.
I gradually started to understand it all, I shouldn't doubt my instinct. I get better and learn to trust the process.
Exclusive Content:

Are you looking to start a company or a business but can't seem to find a strong enough reason to pursue your dreams of becoming an Entrepreneur?

 

If you have no energy, feel lazy and think that you are destined to fail in all your start-up endeavors, think again!

 

Is it because you're stuck in your 9-5 job? Struggling with little or no cash to start-up a franchise or a small business? Have no experience and afraid of defying your Parents wishes and social pressure?

* This is Tony's guide when it comes to starting your own company and becoming the next Successful Entrepreneur!

Click here to claim your copy now, while supplies last.
Steve jobs never knew he'd make a come back to Apple 12 years later when he was fired from his own company in 1985.
Oprah was born into rural poverty in 1954, she was raped and sexually assaulted by her family members since the age of 9 and became pregnant at 14. Oprah never thought she would become one of the most influential people in the world 20 years later.
They both have ONE-thing that guides them along their ways- their GUTS.
Steve Jobs' famous saying, "You have to trust in something – your gut, destiny, life, karma, whatever. This approach has never let me down, and it has made all the difference in my life."
Oprah, "When you don't know what to do, do nothing. Get quiet so you can hear the still, inner voice—your GPS guiding you to true North."
We tend to make many mistakes, more than you can possibly imagine, along the journey called LIFE. But sometimes, making the wrong choices would bring us back to the right path.
Everything happens for a reason. And day-by-day, we're creating our own destiny. And day by day, I learn to slow down and enjoy the process, knowing that I'm on the right path.
And my mom was right. When in doubt, flip a coin.
Thank you, mom.
Related reading:
The Acid Test and How We Started A Successful Online Book Publishing Business