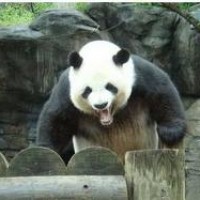 If you have been following movements in the internet marketing world recently, you may have heard about 'The Panda' and its effect on the ranking of many sites so for this reason, I have decided to give some free website marketing tips that will protect your site from falling victim to the panda. Those of us outside of the US may not have felt the impact of the big bear slap yet as during 2011, Panda's target was mostly US-based domains but the word on the street is that as of this year, Panda will be looking for fresh hunting grounds that contain English-language websites and this means that we need to get our sites in order to avoid losing our hard-earned rankings.
Now this is not a bad thing per se. Think of it from a customer's perspective. Have you ever put in a search term for something and come up with dozens, maybe hundreds of sites that all offered the same thing and contained the same content, adding no real value? I know I have and there's nothing more frustrating. It's like walking down a main shopping road and seeing 5 Starbucks cafes….BORING.
Basically what's happening is that Google has decided to redefine it's definition of 'low-quality' and create an alogorithm that detects sites that fall into this catagory and lower their rankings, as stated by Matt Cutts, Google's Head of Spam (interesting job title),
"This update is designed to reduce rankings for low quality sites—sites which are low-value add for users, copy content from other websites or sites that are just not very useful. At the same time, it will provide better rankings for high quality sites—sites with original content and information such as research, in-depth reports, thoughtful analysis and so on."
Now I can't exactly blame Google for doing this.
And with that being said, there is definitely is a positive aspect to all of this and that is that if you act quickly, you can 'Panda-proof' your site and I'm going to give you some useful and free website marketing tips on how to do that but first, I want to point out something of immense importance………
The fact that the Panda's main target is content should tell you how important good, original content is to your site. I know you have heard this before but it is more important than ever to make sure the content on your site is good because I predict that many sites that come from countries outside of the English-speaking world are going to fall victim to a lot of bear-slapping.
So where were we? Oh, yes…..'panda-proofing'.
No. 1 – Duplicate Content

The first thing the panda doesn't like is a lot of duplicate content so before you decide to simply copy-paste content from other sites, think again. There are three crimes you can commit here. These are:
1)A high % of duplicate content. This might apply to a page, a site or both. If it's a site measure then that might contribute to each page's evaluation.
2) A low amount of original content on a page or site.
3) A high % (or number) of pages with a low amount of original content.
I would recommend going through your site and getting rid of any content that you have simply copied and pasted, whether it's from your own site or someone else's. Replace it with quality, original content. Get someone else to write it if you have to. I would definitely recommend having a report written which gives visitors in-depth information about your sector, product or service.
No.2 – Don't Over Optimise Your Content
Another sin is over-optimising your content. Panda can see when you have done this just to get rankings when it sees that your title tag words don't match the content of your text or when the text contains too many keywords so that the writing doesn't read well.
If your average visitor doesn't spend much time on your site, this could affect your rankings. There are things you can do to increase the time spent on your site. You could put more videos on your site as videos are a proven way to keep the eyes on the screen longer. Also make sure you always have links to other pages on your site so they read more at a time.
No. 3 – Inappropriate Advertising
The Panda is also not a fan of inappropriate advertising or too much advertising on a page so make sure anything you advertise is relevant to what your site is about.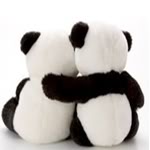 So this should give you something to get started with. Follow my advice and I promise you that you'll replacing those bear slaps with bear hugs in no time.
If you would like to more about how you can attract more customers to your business site, register for the free webinar by copying this url into your browser. http://dcswebinar.dotcomsecrets.com/w/2?tracking1=1057 or simply download the 21-point
checklist form by clicking here: http://lindapaull.com/blog/website-self-analysis/
Have a great day……and don't forget to tweet or post to facebook.