The
Biggest Blunder

In Blogging...
Why 9 Out Of 10
People Fail Miserably In
Blogging…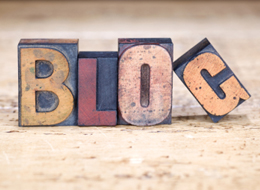 You know, there's a funny little thing that people who fail miserably in every kind of niche that they have blogged about.
Before we Get into Perspective here's a hint:
You probably mow your lawn more than once a year. You probably brush your teeth more than once a month. And…
You probably change your clothes more than once a week.
(At least I certainly hope you do!)
But most failures will only pick up their phone to call a prospect once. They will only run one advertisement in the local newspaper. And…
They will only ever start one business before calling it quits.
Unfortunately, the only real difference between "overnight success" and miserable failure is how many times you're willing to pick yourself up off the ground. How many days you're willing to sacrifice to win that one time. Or how many days of so-called "failure" you're willing to put up with.
Trust me when I tell you that you won't get anywhere if you only do one thing once and then call it quits.
Because the bottom-line is:
You WON'T get anywhere if you do anything thing once and call it quits!
Then you might want to read this article more than once…
Are You

Maximizing

Your Persuasive Impact when Blogging?
What I want to share with you today is something I think is very important.  It was actually the result of one of those "duh" moments I had recently and I wanted to mention it because it might not have ever occurred to you just like it didn't occur to me.Recently we were working with some CPA companies that do a tremendous amount of business on a daily basis – thousands upon thousands upon thousands of sales a day.  We were going through their pages and what was interesting to me was how they were applying the laws of influence or persuasion on a page-by-page basis.What do I mean by that?  Well in the past, when I worked on any sort of campaign, I made sure that I hit upon all of the psychological triggers that a product launch formula or Cialdini talks about in his book "Influence".But it had never really occurred to me to make sure that I leveraged as many of those factors as possible on an individual page or in an e-mail or something of that nature. And it was an "AhHa!" for me because based on their evidence and their tests, it really makes a huge difference to the performance of a landing page or a sales page or anything else.
We decided to test this idea out on a video we had up from ETR a while back.  After making a few quick changes to the page copy, we saw a very nice spike in sales.
What was really telling, was this.  We only had a limited time to run the campaign so we had to make adjustments fast.  We couldn't insert all of the elements we might have if we had more time.  Despite making only a few changes, we still boosted sales!
The campaign has ended and we've since taken the video and the page down, but I still want to share with you what we did and what you should be thinking about when you're creating a page, an e-mail, or a video for your marketing efforts and to grow your business.
What To Do, Before You Do Anything Else…
You want to begin by answering three questions to help clarify what the outcome you're looking for is.  (This is something I would hope that many of you think this through on any marketing piece that you put together.)The first question is what is it exactly that you want your prospects to do when they receive that message? Do you want them to click on a link? Do you want them to watch a video? What is it specifically that you're trying to get them to do?The next question is is what do you want them to think?If they're going to a page where they're going to take an action, but if there's going to be some subsequent action after, you might want to get them thinking about certain things as they go along.
The final question is how do you want them to feel?
So there are three questions about your outcome. What do you want the recipient of your message to do? What do you want them to think? And what do you want them to feel?
You have to start there because if you're not clear on those, you're not going to be able to create something that's going to be aligned with your desired outcome.
Once you've done that, you need to ask yourself, well how can we inject these psychological triggers?
Add These "Triggers" To Your Pages
Let's start with reciprocity. Where our video was concerned, we asked people to give us a comment because we gave them access to the video. We got people to comment partly because of that reciprocity factor.Quite a few people posted Facebook comments also posted us on their walls which brought us more traffic.Another principle we uses was "Contrast."  The video was actually of me live on stage at an ETR event. We talked about how other people – the people in the audience – paid $2000 to be at that seminar while the viewer was getting it free. So we were able to contrast in how we could present this video.  It was a "live, $2,000-a-ticket" seminar as opposed to just "here's an online video of Rich" doing a presentation.
Then there is "liking" – can you get the prospect to like you? To like you're company?
On the page we created a little bio about me that was a little more humanistic. Not my traditional bio with everything I've accomplished. But more about me being a person just like them, but at the same time dedicated to making their lives better.
We used the principle of "association."  At the top of that page we displayed all the media outlets where I've received mentions.  And throughout the presentation I talked about having done work for Google, Microsoft, and Yahoo and etc.
Commitment and consistency we really weren't able to apply that well. And Expectancy is another trigger and we could have gave them something more to expect if we promised something the viewer would get at the end of the video.
Then there's urgency and scarcity.  We didn't put any scarcity play on this but we did put urgency because we had a deadline when we had to take it down.
Actually, we were supposed to take it down on a Friday, but sales were so incredible that we actually got the approval to keep it up for 2 extra days just for the people that were already attending it. We didn't send anymore e-mails for it but we did put up a notice on that page and said that it was extended until Sunday night at midnight.
What was really fascinating was – well not fascinating because we know this as marketers – how many more sales there were the last couple of days because of that urgency.
There were also elements of power and authority.  My speaking on stage to an audience – that's one form of authority. You have all of those media mentions on top – another form of authority.  As you get more comments, that adds to the perception of authority as well.
You Don't Need Them All…
But Think About Using As Many As You Can
Now, I'm going over all these not because I expect you to be able to do them all on any single page. The issue is to be clear about any marketing message that you're putting out.  First being clear about the outcome. What do you want people to do? What do you want people to think? What do you want them to feel?Then, once you're clear about that, you ask yourself how can I create an element of reciprocity to accomplish that outcome? How can I influence what they're going to do… what they're going to think… and what they're going to feel?Then ask, how can I use elements of contrast to do that? How can I use liking to do that? How can I use association to do that? How can I use expectancy to do that? How can I use consistency to do that? How can I use scarcity or urgency to do that? How can I use conformity or going with the crowd to do that? How can I use power and authority to go with that? And how can I get them more engaged in the message?The more of those triggers you can leverage, better performing page, video, e-mail, or whatever you're going to have.
I would strongly recommend that you take that information I just gave you and create a template for yourself to analyze your message before you put it out into the world and see how many of those you're leveraging. I assure you that if you do that and you make an effort, everything that you put out there will get better and better results for your business and help you grow faster and be more profitable.
Questions or Comments on this issue?


type in a comment below…