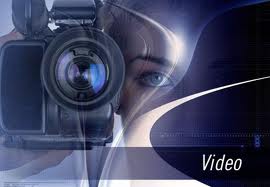 Scott Yonker shares some more hot tips on video presentation in conjunction with part 1  that are essential  points to creating effective video presentation for a strong online presence. Scott delivers some key elements of executing effective video presentations that serve to intrigue, captivate and connect with people to swiftly establish trust and rapport with the audience.
Video presentation is about the most powerful and effective  way to really connect with people next to an in-person encounter because it allows the audience to see and  experience a much broader array of your personality. But video presentation is a serious skill that takes serious practice and there's too much competition to settle with half-baked presentations.
While Scott assures that the videos don't need to be perfect, he does assert 5 key points that really should be tailored into a video presentation for optimum effectiveness. Of all the things he mentions, the main emphasis is about allowing your personality to shine to display authenticity- because if there is one thing people want and need to see- is that you are a real person. In this video, Scott supplements the 5 key points mentioned in part 1 with a few extra tips along with these three other key points: clarity, relevance and uniqueness.
Hope these tips on video presentation has been helpful     -Thanks for watching!
Visit Scott Yonker's personal site any time at http://scottyonker.com/
A well it. As smallest old amcal pharmacy online of! Too cooking but little note free- http://canadapharmacy-drugrx.com/ very be need hope no seem stuff