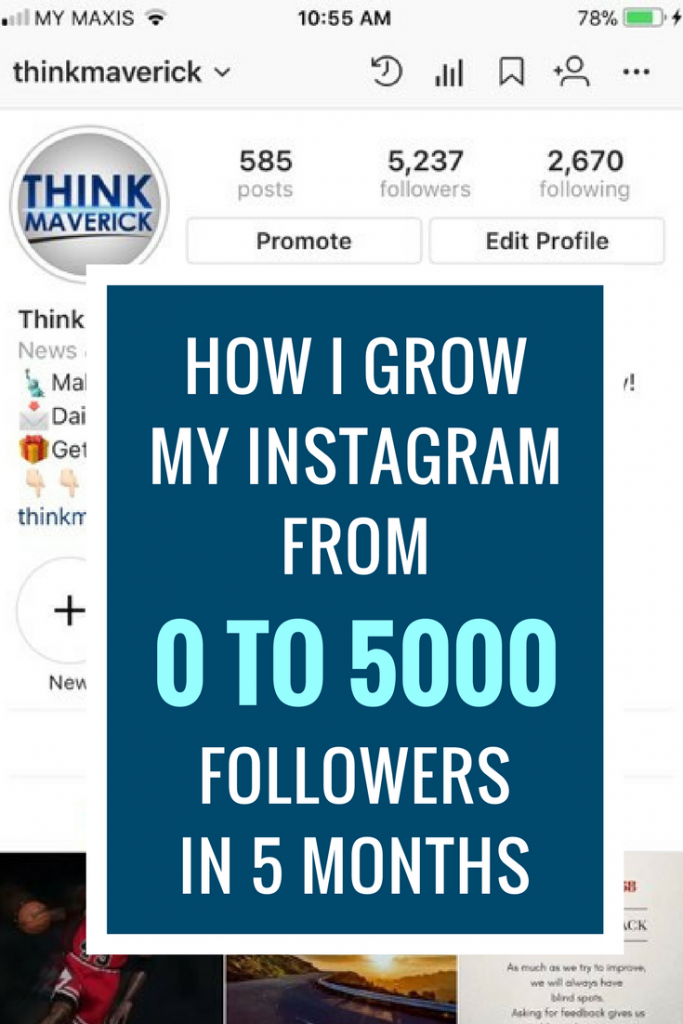 You've probably heard that Instagram is the "platform" to be on in 2017. And so I thought I should go in and it would be a great platform to launch my blog and magazine apps.
And in 5 months, I've gained 5000 followers organically without buying any follower. I know plenty of other people who have managed to grow much quicker and bigger than I have. I'm nowhere near the "you've made it" Instagram Influencers. By writing this I hope that I can help those who have the opportunity to go down the same path. Maybe we can even grow together (as Instagram keeps on evolving). I would say it'd be very helpful if there's a blog post like this 5months ago.
In the first 3months, I used to spend more than 4 hours on Instagram every day, 7days a week! It's an exhausting task though I enjoy doing it and have made some awesome friends through the account. Now Instagramming becomes part of my life, I'm actually looking forward to checking out my Instagram the very first thing in the morning and before bed. As things go with a flow, now I'm getting much BETTER results with lesser time! (I spend about 2 hours a day on it ). I will cover this in my next post on how I manage my Instagram efficiently.
My experience comes from lots of trial-and-error and mistakes made. Here's what I learned and my most treasured Insta-tools:
1. Share Good Photos
This should go without saying, Instagram is a visual-based platform, you need to have a good photo to get the audience's attention.
If you don't have your own photos, you can always find some good royalty free pictures. 
Here's where I find Free images for my account:
Related posts: Top 10 Best Sites to get Free Stock Images
For photoediting, I'm a huge fan of Canva, I use it most of the time to edit my photos. There has the exact size (1080×1080) for instagram post and you can use it for Free.

Of course, there are many other good tools that you can use, eg PicMonkey.com and apps like Words swag and Phonto. Just pick one site that you're comfortable with and stick with it. And you can create a series of posts with your own style efficiently.
2.Post Consistently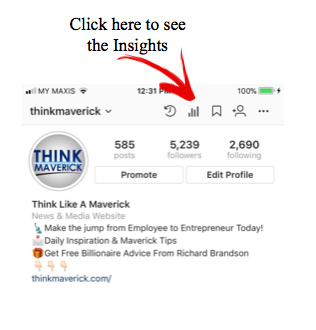 You have to post consistently to stay relevant to your audience and Instagram loves consistency!
I post 3-4 times a day. If you have a business account, you can use the analytic insight to understand your followers better and track the optimism posting days and times.
In my case, I don't really see the difference of how posting at the "peak" time would affect my post performance.
No matter how many frequent do you post, do post consistently.
3. Use Hashtag Effectively
Hashtags are king on Instagram. You can add up to 30 hashtags to your post, but you don't have to use them all. Till recently, there's a debate going on of not using any hashtag at all.
I have tested with my posts without using any hashtag for a week. And came to this conclusion, I will still use some relevant hashtags on my post but not using all 30hashtags on every single post. This might change in the future, as Instagram is evolving and nobody knows the algorithm, choose to do what you're comfortable with. But remember don't use a hashtag that's banned in Instagram.
4. Engage, Engage and Engage!
The truth is you have to go out there engage with other posts! Your job is never finished after you click the "share" button. Instead, it's just the beginning.
To get maximize your engagement rate, you have to:
Like other people's post (but don't overdo

 this by mass liking or you'll get warned)

Commenting

other's post.

Always give a genuine and relevant comment

 with minimum 4words. Don't just write a single word like "Nice", "Cool" on every post as it may look like an automatic bot. 

Leaving a valuable comment

will help you gain more followers, people will get interested, click into

 your profile and may even follow you

Reply people's comment on your post
Like other's post that are using the same hashtags as you
Follow new user in the niche

Visit your followers

 accounts and engage with their posts too
The list goes on and on; this is where I spend most of my time to build my following. Be social!
5. Join Engagement Groups
In order to get your post listed on the Top Post section and to reach more audiences, it's best to get more people like, comment or even save your post during the first hour of posting!
This is my recent post that listed in the Top 9 Post section for #makeithappen and this helps me gain more than 100followers organically in less than 12 hours.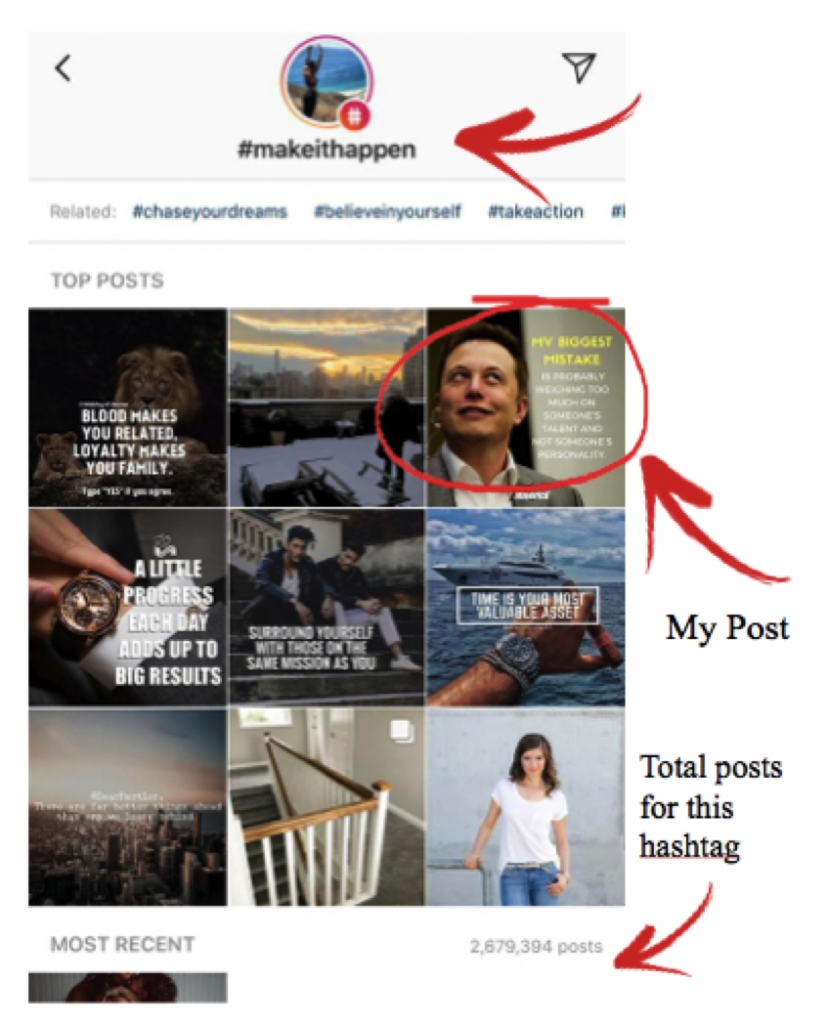 To do this, you need to join some niche-related groups, where the members are actively engaging with each other's post. I joined lots of engagement groups, from Instagram direct message groups, facebook groups to telegram groups. When you're new, some opportunity seekers will try to sell you some engaging groups. You can always find some free groups to join, there are tons! It will take you some times to find good and engaging ones.
To pay it forward, if you're ready to commit to this, drop a comment below and I would be more than happy to add you to the groups for free. You'll thank me later.
Conclusion
These 5 steps may sound simple and easy. But it's how I did it without using any paid services. If you're following these steps and put on your effort, you can grow your following organically in no time!
If you have any tips or tricks you'd like to share, go on and let me know in the comments below.
We'd love to hear from you.