We all know that a company brand is a basic marketing pillar, but do you know why you need your own personal brand? It isn't just business owners that need a personal brand, but even those who represent a company.
Too many people fail to recognize the power of personal branding, especially when the company they represent already has a strong brand. Certainly it's important to be on board with a good-strong company, but what is it about you as a person and expert in your field that would persuade people to go through you and not someone else?
Fundamental to any pursuit is the meaning and purpose that drives it, so it is imperative to define and clarify your endeavor. Then there must be a unique selling point about what it is that differentiates you from your competition. Communicating a certain message with unique qualities and distinct features are some of the faucets that forms your own personal brand.
Forming Your Own Personal Brand
Logos, design themes and taglines are important elements that help reinforce your brand, but the core principle of your own personal brand is ultimately about the image and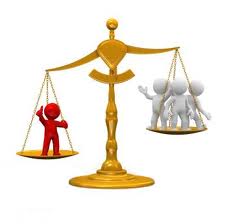 essence that exemplifies your purpose and passion. Here are some of the qualities that make-up your personal brand:
Your strengths and skills
Your passion and purpose
Your style and personality
Your vision and aspirations
Your activities and interests
Your prior and present achievements
Your unique and differentiating value
Devoting significant thought into shaping your brand into a clear and concise image is a very worthwhile investment. This image is what people will remember you by- something that will stick in their minds. It doesn't necessarily have to be an embellishment, but it should be  pronounced and perhaps even amplified. As long as you can present your qualities in an attractive way, there is no need for exaggeration.
The Essence of Authenticity
Being genuine is the best approach and most effective way of making a profound connection with people. Too many professionals think they must put up a front to maintain a professional image, but that only serves as a barrier between them and their prospective client. But when you are being real, usually people recognize that and tend to become relaxed as trust and rapport can develop very swiftly.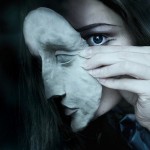 Authenticity is usually the first thing people look for, because it has such a significant baring on the trust factor. The caliber of products and services you may offer is quite important, but still just secondary to the premise of authenticity.  The most common  apprehension with authenticity is fear of rejection. However, it's important to remember that it is impossible to please everyone, so we may as well be free being our real self while appealing to those who actually appreciate us.   See Authentic Living
Your Personal Brand Is About YOU, But Your Business Is About PEOPLE
While your own personal brand should reflect the essence of both you and your business, keep in mind the main objective is not to flaunt your quality, but to engage with people to provide genuine value. This can prove to be a fine-line because it is good to be assertive with your quality, so to capture the attention of your audience, but it's ultimately about serving them. Your own personal brand is  really a means of leveraging your distinct image to reach those who need what you have.  Of course, you are important too 🙂 )
Remember your brand should be formed around your strengths, passion and purpose; It reflects your values, achievements and aspirations in a way that distinguishes you as an interesting and valuable individual. Your own personal brand is the cornerstone to your greater success.

In short, let your true light shine and have fun doing it!
– Scott Yonker
Related Articles:
Personal Branding For Network Marketers
Taking Off The Mask – Authentic Freedom