Are you wondering where the world's most popular authors, bloggers and entrepreneurs publish their books?
If you have a message to shout out, or even plan to build a cult following or just trying to share a passion or skill that you have, self-publishing is a MUST-HAVE skill for the 21st century.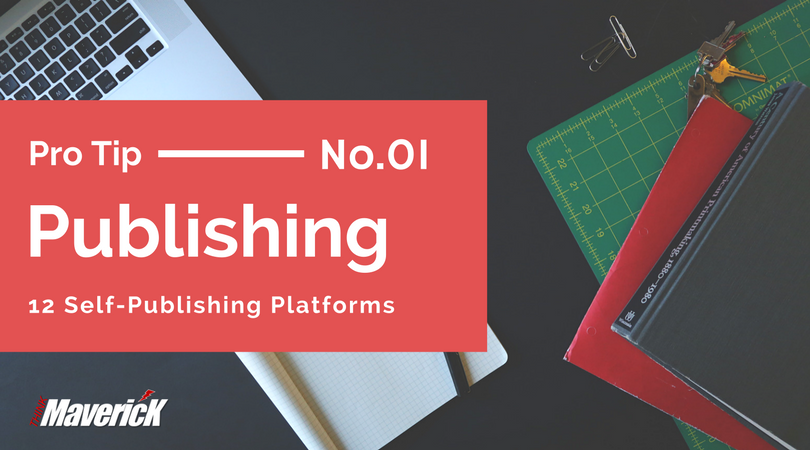 Entrepreneurs like Tim Ferriss author of the 4 hour work week & James Altucher, Choose Yourself!, have mastered the art of self-publishing and gained a huge following using books to earn trust and build credibility.
If you've always been looking to build a brand, start an internet business or even to just to make money online, self-publishing is the #1 strategy in your marketing Arsenal.
So if I've convinced you to start publishing today, which platform should you start with?
Let's find out…
Let's scope it all down to the 12 best places to publish your eBooks. Oh boy, trust me… It was not an easy job. I could have just included all the eBook publishing platforms I could find but I certainly did not. I went over hills and oceans to make sure that you'll have the best information to make your decision.
In no particular order, this is the twelve best places for you to publish your eBooks: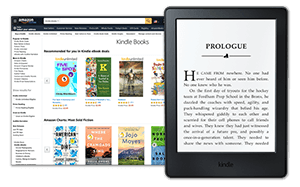 KDP is the largest self-publishing eBooks and paperbacks platform that is available for FREE. In a report by Author Earnings in February 2017, Amazon accounts for over 80% of English-language ebook purchases.
The entire publishing process takes less than 15 minutes if you have all your details ready to enter and upload and your book shows up on Kindle stores worldwide in 24-48 hours.
Pricing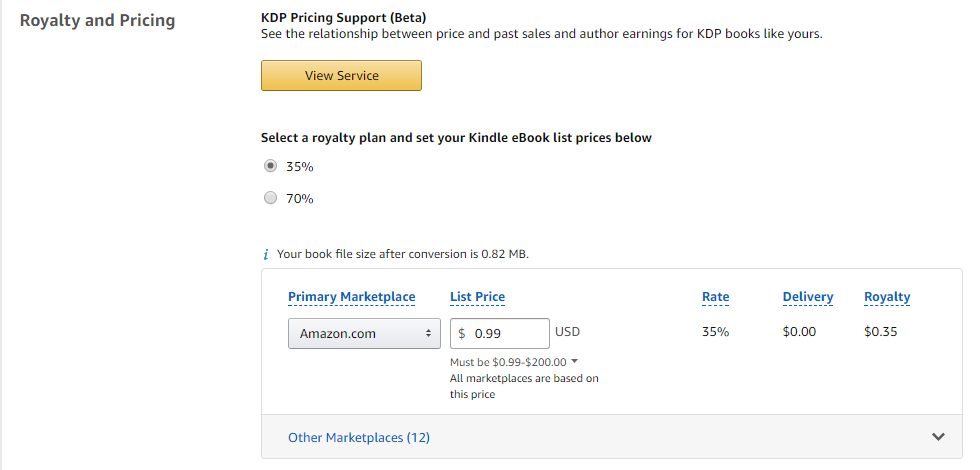 Amazon's royalty falls into 2 categories: 70% payout on all Kindle eBooks priced between $2.99 to $9.99 and 35% for eBooks priced between $0.99 to $200.
For more information, check out KDP's website directly for their royalty table and calculator. Amazon has done a great job in explaining their services here.
Exclusivity
KDP Select offers you some benefits and marketing features with you choose to remain exclusive with them.
For a 90-day period you choose to ONLY publish on Amazon and not anywhere on the internet, Amazon allows:
Their Kindle Unlimited members get to read your book 
You receive payouts based on KNEP, per page read*
You can put your book out for free for a maximum of 5-days
You can have kindle countdown deals by lowering your books' price
*Kindle Edition Normalized Pages (KENPs) read per title per customer. This means that each time your book is borrowed and read, you will receive credit for up to 3,000 pages.
Amazon DO NOT require exclusivity. Well, it is Amazon KDP Select that requires exclusivity and that is optional in order to give your book more exposure.
With KDP Select, you can still earn 70% royalty on each sale of your eBook. That means in addition to your KNEP payouts, if a customer buys your book, you would still receive the 70% of the price of your book.
With KDP, just by publishing once you will also be able to distribute your books to United Kingdom, Australia, Canada, Germany, Spain, Italy, Japan, France, Netherlands, Brazil, Mexico, India.
My verdict: Amazon is the biggest ebook retailer on the planet. You will get access to their 300 million Amazon customers who can buy and read your book with a single click of a button.
If you are a non-US author or publisher you may find that your royalties will get withheld by another 30% by the IRS before paying out to you. Which is a huge blow, but you get to access US readers. 
You will see many top authors selling their books on different platforms and choose to promote their books by themselves. Choosing so means they would have to opt out of KDP Select.
Should you choose to publish on other sites like Google Play or iBooks, you should already have established an audience that you have already built via blogging where you can offer your books to your followers for free and then ask them for reviews or shoutouts to gain more attention.
But, do you want your book to be on Amazon? YES, definitely a big fat YES.
Their tagline states "Bestsellers Start Here". NOOK Press is an FREE platform by Barnes & Nobles. NOOK features Easy-to-Use Content Tools, sharing communities, and 24/7 email support. What's more is that you can track your earnings on a daily basis on this platform.

NOOK provides you with everything you need to publish your eBooks. That includes create, edit and sell your book through the NOOK Bookstore. Also, they have NOOK apps available for download for all mobile devices and their NOOK Reader is suitable to be used with any browsers on your computer.
I compared NOOK's pricing with Amazon and I found that NOOK has a simpler royalty calculation. As long as you adhere to their 3 simple requirements:
1) Not to charge your eBook more than your hardcopy;
2) Ensure that the price on NOOK is not more than other platforms;
3) Complies with their minimum and maximum pricing policy.
| | |
| --- | --- |
| List Price | Royalty Rate (USD) |
| $0.99 – $2.98 | 40% |
| $2.99 – $9.99 | 65% |
| $10.00 – $199.99 | 40% |
The only downside of NOOKS would be its available countries to both publishers and consumers. They are only available in US, UK, France, Italy, Germany, Spain, The Netherlands and Belgium. But, again, US and UK are still the biggest consumers of eBooks.
Our verdict: If you are targeting these countries and from the mentioned countries, then NOOK Press will be for you. If you want more than just these markets, the next platform would amaze you.
I hope you heard about Lulu before! Lulu is a platform that lets you create and publish eBooks for a variety of different platforms and stores. You can create and format your own eBook for free, or hire Lulu to edit, proofread and design. You can then publish the book on Lulu's site, but also convert it into a file that you can make available on all e-readers and tablets.
Here is an example of Lulu's eBOOK royalty calculation based on an 8.99 USD title and the stores that they can help you sell it on.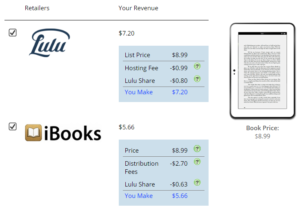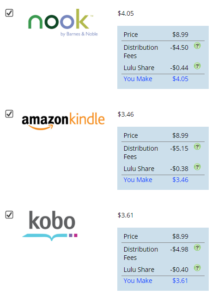 Our verdict: One of the best choices to have your book publish on if you want an all in one package covering different platforms. However, the royalties are nothing compared to directly publishing on all the other platforms. I would suggest that you use this platform to create and sell on Lulu and iBooks (if you don't have a Mac).
Yes, iBooks is in 2nd place for eBooks publishing sales. Thus, they are one avenue that if you have not targeted, you really should start doing it.
The downside of iBooks is that it is available FREE only on the MAC app store. With multimedia, such as 3D objects, interactive diagrams, mathematical expressions, and more, it brings content to life. It is simple to use. Plus, there are templates for free and add-on widgets available.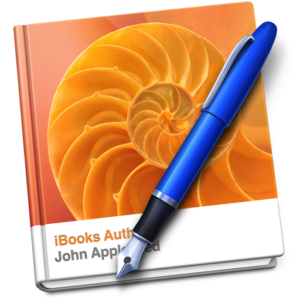 iBooks royalty rates are at a flat 70% for all prices and all countries. This is by far the best royalty program that you can find on any eBook publishing platform.
Our verdict: Best place to start on if you have a Mac. iBook offers you plenty of benefits and reach out to plenty of eBook readers in all countries. However, you might want to invest in a Mac first which can be a bad burn in your pocket. But, hey, long-term goals.
eBooks designed using Bookwright or Adobe InDesign works well with Blurb. Plus, it will convert your design into a fixed-layout eBook for $9.99. If you have neither software, you can still convert reflowable eBook from a text document for FREE while in beta.
There are also 2 other options in Blurb. You can either have a reflowable eBook where it is viewable on Amazon Kindle or you can directly upload your PDF file for sale. Every PDF download would cost you $4.99. You can sell Kindle Format or EPUB3 fixed-layout ebooks on Blurb, Ingram, Kickstarter and on the Apple iBooks store at the price that you will choose.
Besides that, Blurb provides you with free unique ISBNs for every version of your book. The ISBN that will be provided would be worth $125 USD.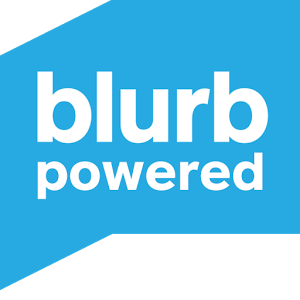 Our verdict: I really like the idea that Blurb helps to convert our design into a fixed layout for a really low price. I have seen conversion rate that cost more than $100 USD. The flexibility of the file format here is also amazingly useful. So, this would be Blurb's selling point from our perspective.
Smashwords is a publishing aggregator that provides the widest range of online bookstores than any platforms can offer. This is one of the most impressive features of Smashwords other than their royalty program.
On Smashwords, publishers will earn 60% of list price from major eBook retailers and up to 80% at its own store. This is by far the highest royalty program.
Plus, if you are looking to be on the bestseller, you can do it on Smashwords easily because accumulated sales during the preorder period are the reason to be on the list. They also allow you to establish your preorder listing up to 12 months in advance.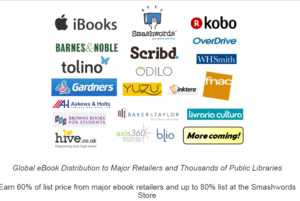 Our verdict: Smashwords is one of our strongly recommended platforms. Their royalty program is by far the highest paying and the visibility rate is undoubtedly one of the highest too. By the way, there are heaps of free services that come with this platform. Do check them out by clicking here to find out more.
All you need to get started is a Word document, RTF, or any other file type Word can read. The best part is that they don't have a style guide or any formatting requirements. If you have any images, they will resize whatever you send to meet the requirements of your chosen sales channels. Click here for their step by step guides to publishing with them.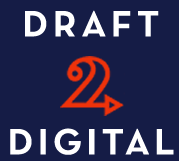 There are no fees for formatting or distributing your book. This platform keeps about 10% of the retail price. They don't try to upsell you to some expensive services package or nickel-and-dime you for making changes to your e-book. They have a large scale of channels such as Amazon, Scribd, Kobo and Barnes&Noble (still not as many as Smashwords).
Our verdict: It is a good and simple start with a lot of guidance provided to you. I do like the small amount that they charge for the retail price per book as well. Another top choice for us.
Kobo's platform is well known for its easy and intuitive to use the system. There are 4 steps to publishing your book here. Start by adding details and uploading a manuscript. It will automatically convert your text document to an ePub file.
Its global reach of 190 countries in  68 languages and its unique partnership with the American Booksellers Association will help you be more visible. Just like every other platform, Kobo provides you with a detailed sales analytics. One of their plus points is that their app is available on both Mac and Android platforms.
If you would like to read more about their terms and conditions for publishing your eBook, you might want to read their 40 pages long PDF guide here. Below is a screenshot of page 26 of their PDF file that will interest you most:
Our verdict: I love Kobo Writing Life! Their unique partnership with Americans Booksellers Association also means thousands of independent bookstores make Kobo e-books available for purchase on their Web sites. So, that means you can earn more and more and more selling your eBooks! That's what I'm hoping for too.
If you don't have a valid epub. file, you can now pay the minimal fee of 49 USD for their services. These services include eBook formatting, conversion, distribution, and promotion special. If you have a quality epub. file then all you need to pay is a 1 time
9 USD fee and they will still proofread your eBook prior to publishing it.
eBookIt has sales relationships with all the major channels including Ingram. Their fee is 15% of the nett payment of your sales. They assign an ISBN to your book too.

Our Verdict: I like how they actually proofread your eBook to ensure everything is in order and no grammatical errors. It is always great to have your book proofread before publishing it to the world. I agree that their prices are a little steep so if you are not really confident about your book, I'd suggest you think about your strategy on this one or consider the next 2 platforms instead.
10) Inkshares (US)
Inkshares is a crowdfunded platform. They do not just act as a platform but they brainstorm with you. You can describe your book in 20 words or less as starters and upload a sample chapter (if you have one). They will use your writing sample to build your draft page for you. They basically handle the entire editorial process from developmental to copy-editing; from fact-checking to proofing.
Inkshares give authors 35% of net receivables. In other words, you will receive what is left over after deducting production and distribution costs. They do not charge any crowdfunding fees.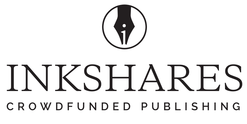 After having a draft page, your idea will be published to users on the website to obtain feedback. This is brilliant as you will be able to understand further what your readers are expecting from you. If there are 250 copies pre-ordered, they will publish your book in their bookstore and all other channels.
Our verdict: Inkshares is a tough platform to go on. It tests your writing abilities and gives you an expected sales amount that can either break you or make you. I believe it is a good platform for more established writers to gain visibility  However, it might not be so great if you want it to be published fast. They did mention that it will take about 9-12 months for the book to be published in their FAQ. Read here to know more.

Unbound is a similar platform as Inkshares. It is meant for those who are ready and deeply committed. Definitely not for the faint-hearted. Just as mentioned in one of their FAQ:
"The most important thing to decide before you pitch your book is if you're completely ready. Make sure you're happy with what you have written, even if this may mean working, tweaking, editing or rewriting it over a few weeks. This is your chance to convince people to pledge for your book so you want to make the pitch the best it can be. Don't worry if your manuscript is not fully complete, you can still submit your work." – Caitlin Harvey, Unbound
Having to say that Unbound is similar to Inkshares, they pay out 50% royalty to the writer after deducting costs and discounts. They are paying the highest royalty compared to any other traditional publisher. Yet, they publish, edit, brainstorm, promote, market your eBook along with 500 copies of initial prints.
The primary way they are different from other crowdfunding sites is that they have all the traditional functions of a publisher. Unbound has a full range of editorial, marketing, publicity, design and rights sales staff. As per their FAQ page, following their joint venture with Penguin Random House, all of their books are sold into the trade market and will appear in bookshops (both physical and online).
Our verdict: Best for hardcopy authors with a solid fan base. Unbound provides you with a better payout and services. Strongly suggest for you to read their FAQ session for more information.
You only pay on 5% per transaction when you make sales PayPal or Stripe has taken its standard fee and taxes. Also, this means that you only pay when you get paid. No setup fees, no monthly fees, no hosting fees to worry about. The steps are truly simple as sharing a link. Upload any file format, write a description and set your own price.
It is SEO enhanced, google analytics integrated and you can brand your own product page. Unlike other platforms, Payhip compiles emails of your buyers for you to help you grow your mailing list. They can even send mailing lists to your favourite email services providers such as Aweber or MailChimp. Click here to read about how PayHip works.
Our verdict: PayHip is currently still an independent publishing platform. It aims to use your social media network to sell your books. In other words, there may not be as much as sales as going on to Amazon, Kobo or iBooks. However, if you have a strong fan base, PayHip would work wonders for you.
On a side note…
If you wonder where is Google Play Books, I'm sad to inform you that it is currently closed for sign-ups.
With one billion Android users, over 50 countries, and multiple platforms, you'll reach a vast range of readers. Your books would show in Google search easily. It allows you to set your own prices.
You can however get your books distributed to Google play if you are using Draft2Digital or Smashwords to publish your eBooks.
Even if you're new to publishing,
Even if you're not technically savvy,
Even if you cannot understand how to publish books the traditional way.
You can become a published Author in just a matter of hours without consuming months of your time pitching to giant publishers. These platforms doesn't require any form of technical wizardry or extraordinary writing talent.
What it does take is time, commitment and above all else desire to be a published author. I have proven that self-publishing can indeed be life-changing.
There will be times when the process is grueling, but when swarms of readers come knocking down your door, your effort will be redeemed a thousand times over. 
All it takes is establishing some presence and understanding the readers you're targeting.
If you have any other platforms, tips or tricks you'd like to share, go on and let me know in the comments below.
We'd love to hear from you.
Check out my free e-course on publishing as well:
Are You Interested In Publishing Books on Amazon?
Publishing our books on Amazon was not rocket science
You can copy my success by taking our free 12 day mini course on how to turn your passions into profit on your own.
In this 12 day mini course, I reveal the Exact steps that my wife and I took to build a 6-figure income in a span of just 2 years. Best of all, it's absolutely free!