If you are reading this, you are probably thinking that your productivity is running low. For me, I am writing this because I felt unproductive today and did some research on how I can improve it. 
If you read my previous post about my new digital nomad lifestyle, you will get a glimpse of how busy I am. Just a small little glimpse. Thus, you will understand how my productivity level needs to be on point.
I am no Elon Musk but I feel I can barely breathe with my current schedule. My brains feel like it is dying. My neurones are burning faster than ever using multiple tools and doing researches. Productivity is literally crucial for me, you and everyone out there who is trying to make it big.
So, if you are as busy as I am; working 3 jobs a day (which takes 10-15 hours of my day), house chores, cooking, taking up courses, dealing with rental and moving out to a new place, and constantly worrying about finances; these tips and tools will help you.
Let's first go with the tips that I have found to help us regain our productivity:
Tips:
One can always argue that they can still function perfectly with minimal sleep but let's face it. That's not the case for the most of us. Lack of sleep can easily cause us to be in a bad mood making horrifying decisions. The sleepiness we face will also cause us to lose focus as we constantly try to fight back the need the sleep or rest.
An excerpt from Harvard Medical School:
Sleep deprivation negatively impacts our mood, our ability to focus, and our ability to access higher-level cognitive functions. The combination of these factors is what we generally refer to as mental performance. In the laboratory, researchers use scientific studies to determine just how significantly varying levels of sleep disturbance impact various types of mental performance.
In order to have a clear vision, you will need to know what is your main goal. Keep that in mind and be mindful of the steps to be on track. This is probably where you will need to come out with a list of things if you still can't have a clear vision. The below tools will help you in this matter.
Yes, you are busy, so am I. However, there is no excuse to skip some simple exercise routines. If you look at successful entrepreneurs, most of them are in shape or they admit doing some kind of physical activity.
International Journal of Workplace Health Management written by J.C. Coulson, J. McKenna and M. Field shows these findings. The research was done among 201 volunteer respondents where 67% were female and at the mean age of 38.2 years.
The volunteers responded that on exercise days, they feel that:
their mood improved

performance indicators were higher compared to non-exercise days

positive changes in performance outcomes
Exercising 30 minutes a day 3 times a week can help you be more productive and less stressed.
Don't throw away your to-do list.
Instead, convert your to-do list to the 20/80 rule based on the Pareto Principle. In other words, think about how can you use 20% effort to achieve the other 80%. 
An example that I can provide is a story that I have with one of my clients. He tells me his goals per week and I arrange a schedule for him which is still basically a to-do list. He is a very busy man working in one of the largest IT company in the Silicon Valley and requires a virtual assistant. I schedule him for both his personal and work life.
I arranged his to-do list based on priorities that would eventually lead to his main goal. Usually, there are about 16 items on his to-do list. I will prioritize 4 core items for him to focus on and get them done.
After 2 weeks of coping with the change, he has now embraced this method fully. His investments are flourishing, his personal life goal is getting close and he is getting more recognized for work. 
"Start by doing what's necessary; then do what's possible,

and suddenly you are doing the impossible."

– Francis Of Assisi
Here are some FREE tools that will help you with your productivity:
This gif is a great example of how Trello works.
You must have heard of Trello one way or another. Probably heard about its competitors like Asana, TaskWorld and Todoist. Yes, they are all about the same. I personally use Trello because it is the most convenient. Other than the fact that it is free for a freelancer like me.
There are many other tools like Trello that are free to use too. However, the basic free package is mostly too limited. Trello so far provides the best free basic package that I need. If you are willing to pay more, I would suggest Asana above every other application. Or, you would like to just use a simpler app, Google Keep works too.
Harvest is basically a time tracker that you can find on iTunes. I have it on my iPad and my partner's Macbook. If you wonder how a timer would help, I wondered the same too.
My partner introduces me to Harvest because he realized how I can get suck into work and lose track of time. He was annoyed that I was always asking him to wait whenever we are supposed to go out. So, he put me on a timer. Setting a time alarm worked. I don't procrastinate as much anymore.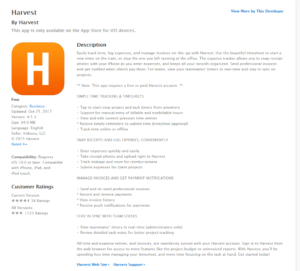 Then, I realized that Harvest is a time tracker that also helps people like me to get paid. Freelancers can use this time tracker to track how many hours that they are working for. It helps to prepare my invoices too. Decreases manual work, increase productivity. Remember the 20/80 rule.
That was what my partner has been using all these while to simplify his freelancing invoices and rates. If he ever forgets to turn off his time tracker on the Macbook, he can turn it off using either his iPhone or iPad.
I am a hardcore Google fan. I would say that anything Google is one of the biggest improvement in my productivity.
Google Assistant works just like Siri but it is on Android. The thing is that Google works way better for me than a Siri. It is super fast loading and on point as it studies my Google searches. Google Assistant lets me voice search everything.
For example, I voice searched for the nearest best hotpot location near me. It responded immediately with a Google map location. I further asked it to show me the reviews and it did! Again, I tried, what are the restaurants that are opened right now in my area and it showed me the list of restaurants with their business hours. Next, I asked it to translate some spoken Chinese words for me. With no disappointment, it translated my Chinese words into English voice. The last thing I asked it to do was to play my music on Spotify and guess what, it worked!
You can basically Google Assistant anything! My favourite tool in the world!
I survive on having calendar reminders to ensure that my daily productivity runs smoothly. This is how I make sure that I don't miss any events, flights or appointments. I make sure that I set an alarm using Google Assistant but I also have Google Assistant to add my event or appointments to my Calendar. Yes, this is how amazing Google is.
Did you know that Google Calendar has gone through some changes recently? The new design includes a set of useful features. Now, you can see event details easily and quickly add new events, change view options (including declined events). You can also change how you want to view the calendar now.
If you have an iPhone, I am sure Siri can do similar things but a better calendar on the iOS/Mac system would be Fantastical 2.
I literally use Google for everything. As a disclaimer, this is not a paid Google article. Though, I wish it was. This is a crazy Google fan promoting all its benefits with her own will.
It saved my vacation for a number of times now. Flight and accommodation details are automatically updated into Google Trips if you use apps like Hostel.com, Agoda, or Bookings.com. The only catch is for you to use the same Gmail account on all apps for it to be integrated.
For me, this goes beyond productivity and convenience. I am not going to explain further, this video tells you all.
Dropbox Paper is one of the most convenient ways for you to share information across teams that I have seen so far.This is a free revolutionary idea from Dropbox to increase your team's productivity.
You can upload videos, SoundCloud links (that will play directly on the document itself) and photos. Not to forget, you can also add checklists, tag who you want to see it (just like Facebook) and even programming codes with the proper structure.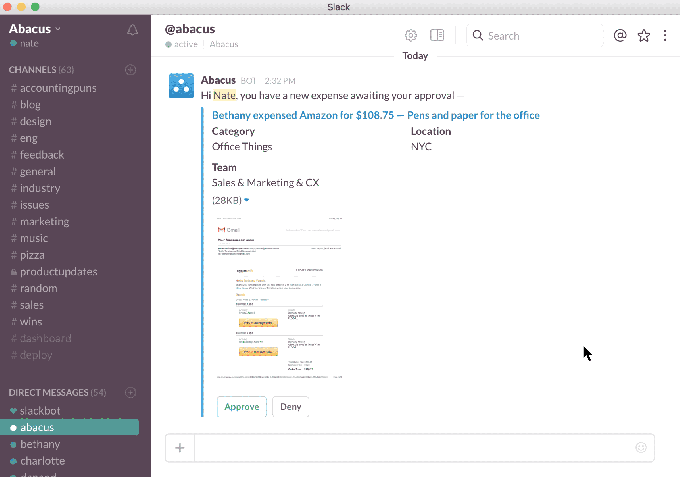 "Slack: Communication without Chaos" – yup, that is their tagline. It works as simple as the Facebook messenger and is available on all platforms. Their developers totally understand how important communication is to productivity. There is no time to waste.
Slack can do almost everything that Dropbox Paper can. It is easy to use and I like the part that I can send documents to my clients directly and seek approval. Cuts down all complication and avoids missing out on the documents.
Think that you have too many web browsers open all the time and there are just too many apps? I understand how you feel. The amount of apps that I download and delete per month through Product Hunt is crazy. However, Station is one app that has it all to improve your productivity to the highest.
It centralizes 300+ apps together and that includes all the apps that I have included in this article. It is the first smart workstation for all. You won't have to worry about missing anything anymore or bother opening a million tabs to get your work set up. Just open station and everything will be there waiting for you. 
Again, this video will explain it all to you.
What do you think of all these tips and tools for productivity?
Do you have anything to suggest? Let me know through the comment section and I can update this article for the benefit of all.