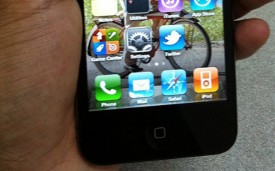 If you are battling with debt crisis, you need to follow certain financial disciplines and you can also opt for professional debt elimination program, such as debt consolidation or debt settlement.
At the same time, when you are undergoing debt servicing process, you need to follow certain financial best practices too. You can take the help of various mobile personal finance tools, which will help you manage your finances in a better way.
Apart from these, mobiles are nowadays used for banking services. Like the net banking, mobile banking has also come to the forefront.
All the details of the transactions such as deposits, withdrawals that you have made are now sent through mobile phones. Anyways, here we discuss about few mobile personal finance tools.
Mint
Mint is a very popular web-based personal finance tool. This can be effectively used for Android and iOS devices. With this tool in place, you can track your expenses, monitor your savings, can set alerts about bills and budgets etc. Importantly, this particular tool is very user friendly. Graphs that appear on the screen are easily comprehensible.
EasyMoney
This particular personal finance tool can be used for Android only. There is a home screen widget in this device. With this you can get the bill notifications, transaction inputs and graphs with no time. Charts on your past and future spending are very useful to decide right kind of personal finance strategies. One typical feature of this tool is that your spending can be categorized into different classes. This is also very useful for importing data.
Pageonce
This is available for almost all the mobile platform around. However, more niche apps are available on Android, iOS, BlackBerry and Windows Mobile. You can receive real time updates on your mobile. With this you can set alarms on your bills, overspending etc. Another important feature of this tool is the eye-catching graphs and charts. With the help of these charts and graphs, you can have a better idea about your personal finances. This in turn helps you better manage your finances.
These mobile apps are indeed very useful to manage your finances in a better way.