First of all, SEO is an issue that every site owner tries to conquer. The complexity of the algorithm is said to be 200 major contributors that can lead to 100,000 sub-contributors. However, No one knows what is the exact algorithm for Google crawlers.
Let's skip the usual advice on using H1 headings, media with alt text or even social media buttons. Those were already written by a gazillion other websites ever since SEO was a known thing to us all. In this article, we shall discuss what are the Best 5 Tips for your on-site SEO in 2018.
Tip 1: Focus on the long tail keyword search technique for voice searches.
How do you usually search for things online? 1 -3 words? That's the general amount of words typed in searches. However, in voice search, we tend to use more words. According to Neil Patel, the best long-tail keyword length would be 4 keywords or more. Adding "how to" and "what" would be a good start based on the past 12 months Google search trend that I did on 26th November 2017.
Voice Search Is Changing Everything
If you have yet to read my previous article on how crazy I am with my Google Assistant, you should start by reading it here. Have you seen someone talking on their phone asking the phone to do the search for them? I bet you have at least seen it once or twice. It does not matter if they were talking to Google Assistant or Siri. People are adapting to using voice search. 
Here are some reports on the current SEO statistics and future predictions:
"20 percent of queries on its mobile app and on Android devices are voice searches" according to Google CEO Sundar Pichai during the 2016 Google I/O

"We estimate there will be 21.4 million smart speakers in the US by 2020" according to Activate

"By 2019, the voice recognition market will be a $601 billion industry", according to a report from Technavio via Skyword.

"High consumer usage of voice assistants in autos (51%) and household (39%) indicates increased comfort with the technology" – according to Activate via WSJ.
Technology says "If you are late, you are too late. If you are early, you are too early". Many people mispredicted the voice search in 2017 and overestimated the numbers. I am estimating voice search to be the next big thing but not until mid-2018. Humans take time to embrace change. 
Amazon has launched their Alexa voice assistant products and Google Assistant is fully functional now. You know something will go massively when Apple, Google and Amazon are into it altogether. I am simply waiting patiently for Facebook to make the same move to join this trend.
Tip 2: Update your articles by removing/adding new content instead of just changing words or images. Content is still KING.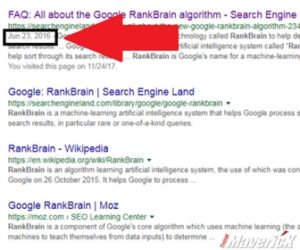 If you simply pay attention to Google searches, you will see that a date is included at the beginning of the search.
The date shown would be the date of update for the article. Google keeps track of updates pages and so do tech-savvy users. Well, you wouldn't like to read outdated information too.  No one would.
You should definitely make your website by thinking of your users and treating others the way you want to be treated. Google's AI understands sincerity and appreciates goodwill.
If you are wondering if you could just delete the old post and repost it as a new post, I have no concrete answer. Thus, I would say that you can try at your own discretion. If your SEO improves or does not improve after trying, let us know by leaving a comment below. Your information would be helpful to others.
I am aware that there are many articles that state that it is OK to recycle your old posts. I would just like to remind you that none of the things that go on the internet can be deleted 100%. In other words, Google's extremely smart AI would probably be able to link your recycled article to one of its history or cache data.
P/S: If you are looking forward to distributing/import/re-publish your articles onto another site, please remember to use rel=canonical. Click here to read more on rel=canonical. If you are intending to post the same articles on Medium, remember to use the Import button instead of copy pasting. If you have already copy-pasted your content, you can email the website to request for them to add rel=canonical. Duplicate content is highly penalized by Google. It is a big no go for SEO.
Tip 3: Be user-centric. Help your audience and not sell them your products or services only.
Every time Google improves their AI, they make it more user-centric. Users as in people who search for information and not site owners.
How are you going to sell your products or services? Simple. Make your goal to be about helping others. Surely you can have fun content but what I am saying is to not sell rubbish. No keyword stuffing is allowed or you will be penalized quite heavily.
No one likes to have another person hard selling them things they don't need. Also, hard selling may leave a negative impact and may come off as spam. In fact, being honest is so rare these days that people appreciate it even more.
Remember that it is always quality over quantity.
Tip 4: Have good User Experience design and be mobile friendly. Context is the essence of the throne.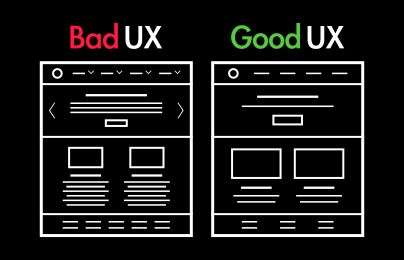 I am very much appaled that very little sites actually mention this tip. Google implemented their RankBrain algorithm for SEO ranking back in October 2015. One of the indicators includes good UX design and mobile friendliness. In other words, your site can be penalized for poor UX Design.
However, this is linked back to your coding as well. If your coding is done in a friendly and orderly manner for your site, it will automatically render your desktop site to a proper mobile site.
Frankly speaking, no one would trust a badly designed website. A badly designed website simply shows the lack of professionalism, especially in this age. According to Smart Insights Marketing, mobile user search has outranked desktop search in 2015 and has grown even further.
If you are not good at UX Designing and coding, you can always use WordPress templates or hire someone to do it for you. If you are unsure about outsourcing, click here to read more about outsourcing. It is way easier to outsource than to learn everything on your own in a short period of time.
Surprise! I kept the best tip to the last. Most of you who are reading this article is a site owner. Chances are you have ads on your site to earn some side income. That's totally understandable.
My personal opinion is that affiliate marketing is under very tight watch from Google. So, if you are an affiliate marketer, you should really read and download this PDF.
In this FREE PDF file by Google, you will learn the A-Z of what is the best ways to optimize your site and what is a bad site. Here are 3 snippets from the PDF file that I find most relevant to site owners including affiliate marketers:
Almighty Google changes their algorithms almost every day and announces the change once a year. Especially with RankBrain which is an AI who self-learns, it is almost impossible to try to beat the system. As the saying goes, if you can't beat them, join them. It is no use hating Google for the complexity. 
I aim to please my readers with the best quality tips that I can provide. Let me know if you have any thoughts on the tips and tell me what do you want to know more about by leaving a comment.