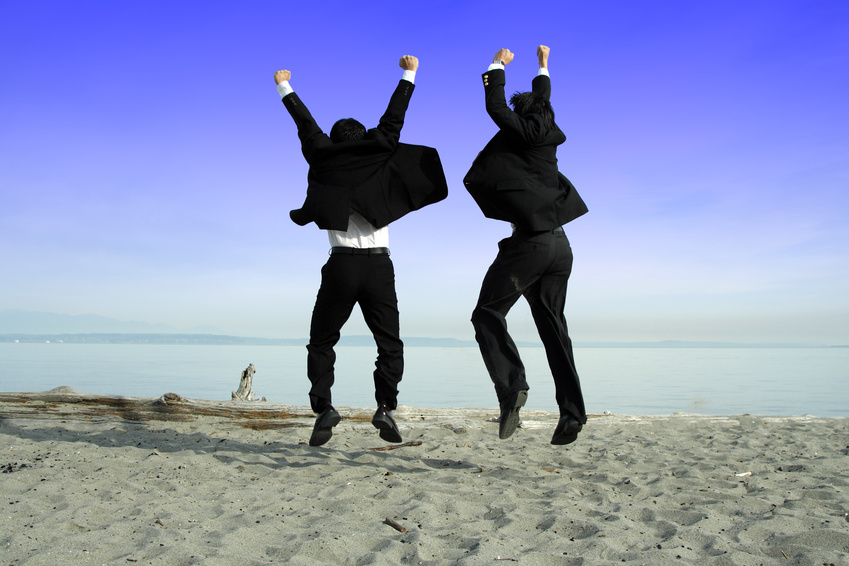 So, this is you … off on your enterprise as the latest, greatest Entrepreneur! Well done for showing the initiative, grabbing your ideas by the horns and setting out on your own! However, as an entrepreneur there isn't a handy job description or personal specification to guide you in developing and using your entrepreneurial skills, so check out our top ten inspirational tips to get you fully skilled up as you enter the enterprise arena.
Financial Skills:
Since the credit crunch, it's become increasingly difficult for new businesses to secure funding, so it's wise to get your finances in order from the off:
Check your personal credit-rating and ensure that it is blemish free.   If you have old debts then pay them off,  as a bad credit rating could make a real difference to (a) whether you can secure funding at all, and (b) whether you are charged a higher rate of interest because you come with a 'risk' ie: personal debts.

Ensure you have a clearly written business plan which includes full details of your costing.  This is tedious, but easy enough to do ~ some banks will even help by giving you the templates to use so that both you and they have a clear picture of the financial aspects of your venture.

Even if you are confident of securing funding for your business, ensure you have enough savings to keep you afloat personally for the first six months, because during this time you will not want to be drawing from your business funds, but you will need to eat!
Motivation Skills:
From the moment you are on your own, there will be no "boss" to answer to or to motivate you with deadlines.  Take responsibility for your own time keeping and motivation:
Use a planner and to-do lists so that you do not forget vital tasks.

Always complete at least one 'grotty' task in the morning, as part of your new work routine.  Getting it over with will motivate you for the rest of the day.

Use timers to help you keep a focus on work-related tasks and avoid distractions during that time.

Keep a motivating screen-saver or background on your computer, iPad or phone; this gives you a subliminal level of motivation too.
Professional Skills:
Anyone who's ever watched The Apprentice will have cringed over the way some of the contestants come across to potential clients and colleagues.  Conducting yourself in a professional manner is down to you and the fact that you are young is no excuse for getting this wrong:
Read some books on business etiquette as this will not only teach you about certain professional courtesies; it will also build your business knowledge generally so that you are less naïve about how business is 'done'.

Practice your business manner and take a long hard look at your professional persona.  Make any necessary adjustments to your appearance or manner so that you embody the professional 'face' of your brand.

Remember that you are representing yourself and your 'brand' at all times and if you fail to impress, then you fail to do business.
Experience
If you're a one-person business initially, don't begrudge the fact that you have to do everything yourself: instead, think of it as a great opportunity to learn everything there is to know about all aspects of your business.  When you later start to employ people, your expectations of them will then be based on your reality of what the job entails.
Communication
Whilst letter writing is less of a necessary skill nowadays than emailing and texting, it's important that you are able to communicate effectively through a range of means and using a variety of media, including your website, Skype, telephone, emails, podcasts, letters and reporting.  Make a list of your most and least effective communication skills and work to fill any gaps.
Social media
Social media is another big communication tool which is also widely used for business communication ~ where better to promote yourself and your brand than within that vast network of interested followers and people looking for that next, best, thing?  If you or your brand has the ability to 'go viral' then you're well on your way to success so social media is a must.  However, it's not always sensible to use your personal social media 'handle' for your business.  Set up a separate account for your brand (ideally with your brand as a keyword in your title) and take it from there: keep the personal and business apart ~ the last thing you want is an ex-lover berating you online where all of your business clients can see it!
Negotiating
From the art of compromise to the skill of sacrifice, all negotiations within your business are now down to you, so make it your business to skill up …
There are some empowering websites and blogs dedicated to negotiating for business, so read, research and practice until you gain confidence.

Never go into a meeting without first identifying what you want to get out of it.

Never end a meeting on a sour note, even if you are coming away disappointed.  Stay professional and memorable for the right reasons because you never know if you will find yourself in business with these people in the future.
Branding
As a young entrepreneur, you not only represent yourself, but also your brand.  Top tips for branding include:
Check your brand name and sales tag thoroughly, you don't want to be accused of a lack of originality just when you thought you'd come up with something new!

Have confidence in your brand: you'll never be effective in selling it if you're not.  If it's a product, then use it so that you have first-hand knowledge of what it can do for the customer.  If you offer a service, gain testimonials as quickly as possible, even if this means offering discounts to start with, so that you can confidently demonstrate that your brand has a growing customer / client popularity.

Be totally familiar with all aspects of what your brand represents and what it does, this helps you to be more effective when it comes to …
Marketing
Nowadays, marketing and selling refer not just to the products or services you have on offer but also to your brand and that all-important customer confidence in it.  So, be visible: get your brand and your name out there as early on as possible, by as many means as you can afford.  Think of social media campaigns, tele-sales, advertising, press releases and sending out flyers ~ even if this means delivering them door to door yourself: greater visibility gives you the best chance for a successful start to both your marketing campaign and your business.
Risk
Entrepreneurship is about taking risks, but you can minimize risk factors by:
Making adequate preparation ~ including finance and knowledge: know your business plan and your competition inside out.

Being totally confident in your product, service and brand: if you're not, sort it before you start.

Getting out there and trying it ~ take assertiveness training if necessary so that you can embody the confidence an entrepreneur needs.
Finally, because this is all about inspiration after all, identify other entrepreneurs you admire, yes, even competitors, and let them inspire you.  Even if they have not always been successful, learn from their mistakes because the more you educate yourself about the business world, how to approach it, what works in your niche and what doesn't, the better your chances of success, however young you are!